Our Pastor
Our pastor is Andrew McCausland who was called to be our pastor in the summer of 2016, and who was inducted in September 2016
Our fellowship
As well as our church members, we have a number of people who worship with us regularly, and we warmly welcome visitors.
Many of us attend home-based small groups, meeting either weekly or fortnightly.
There are five groups, and their emphasis is on fellowship, prayer, pastoral support, teaching and the development of individual gifts.
Our core beliefs are set out below.
Our organisation
Currently the leadership team is six deacons. Working alongside Andrew, these people share the leadership roles required across all aspects of church and spiritual life. We have a strong tradition of elders, and are looking in God's timing to call a small eldership team to provide spiritual leadership and oversight. The church also has a part-time Administrative Secretary.
Click a photo for a profile:-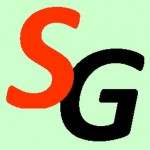 What we believe
We accept the Bible as the guide for our spiritual beliefs and how we should behave.
From the teachings of the Bible, we believe:
There is only one true God.
All people have sinned and fall short of God's high standard.
No one can earn forgiveness for these sins, but God has provided a way to receive such forgiveness: Jesus.
God sent Jesus to earth to show us what he is truly like.
Jesus accepted a cruel death and God raised him from death in order to free us from the guilt and shame of our sins, so that we can be reconciled to God, but we have to accept this forgiveness.
By accepting this forgiveness:
We become disciples of Jesus (also known as Jesus Christ),
God gives us his Holy Spirit to be in us and guide us,
We inherit eternal life.
There are two great commands:
To love God thoroughly, and
To love those around us as we love ourselves.
As a disciple of Jesus Christ, one should:
Regularly attend Sunday worship.
Be baptised as a witness to one's faith,
Spend time each day in prayer and Bible study, and
Be ready to share the good news about Jesus Christ at any opportunity.
And all by the grace of God
---
---